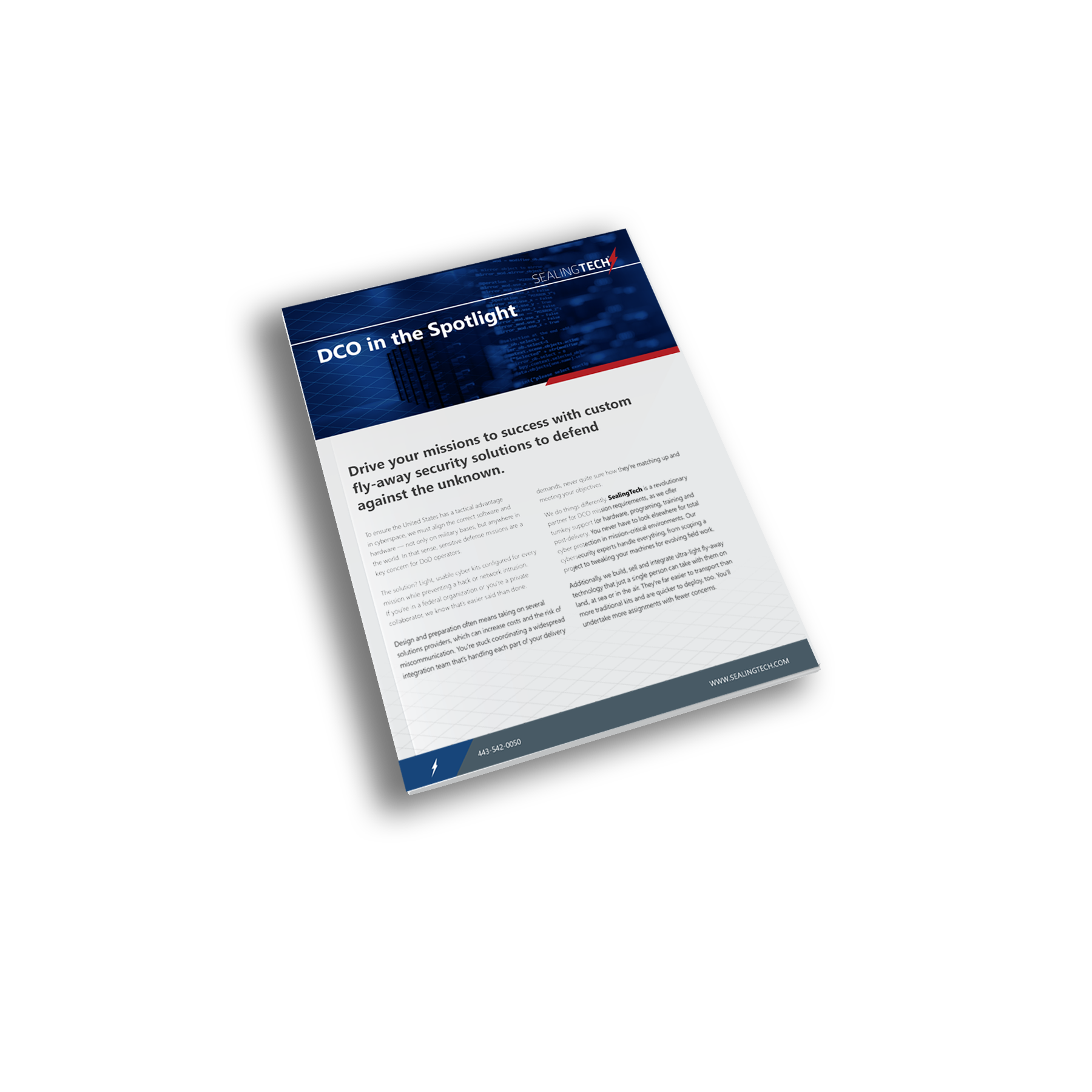 Case Study:
Defensive Cyber Operations in the Spotlight
Are you seeking consolidated mission support for DCO objectives?
It's important to stay in the know regarding your complete integration package, the ability to handle multiple prototypes, constant development updates, and iterative performance improvements.
DCO assets have been the safest in the digital realm due to SealingTech breaking and exceeding limits on DCO protections for over a decade.
In this case study, you'll learn:
How a key organization needed updated automated hardware and software for a fly-away kit prototype and how we streamlined the organization's platform as it came to life.

How we built a custom solution, the GN 7000, for automated and intelligent functionality.

The ways we can modify your current kits for the latest DoD combinations.

How our turnkey fly-away solutions stepped in to integrate a hardware/software weapons system, along with training and maintenance that catapulted protection light years ahead.
Take our word for it and trust our expertise – download today to learn more!