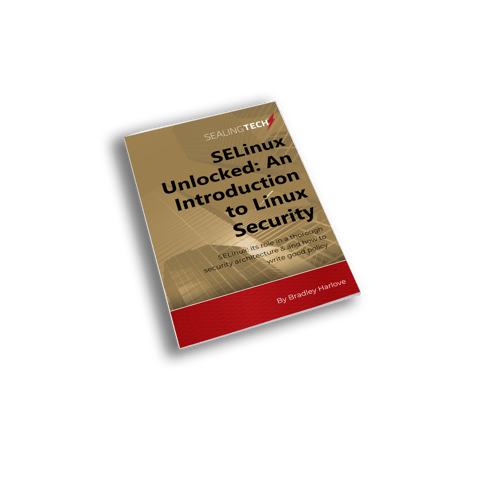 eBook
The Importance of SELinux
What's Featured:
Are you looking for a powerful tool to help enhance the security of your system? Look no further than SELinux!
Learn about its history, how it operates, and most importantly, how it's a crucial asset to security architectures.
In this eBook you'll get a comprehensive overview of how SELinux can help support users and processes, maintain control over your system's security and discuss the following:
Overview of policy writing

Detail on how SELinux helps supports users and processes on your system.

Valuable insights into SELinux operation and benefits
So why wait? Get your copy of our e-book now and start taking your security solution to the next level!