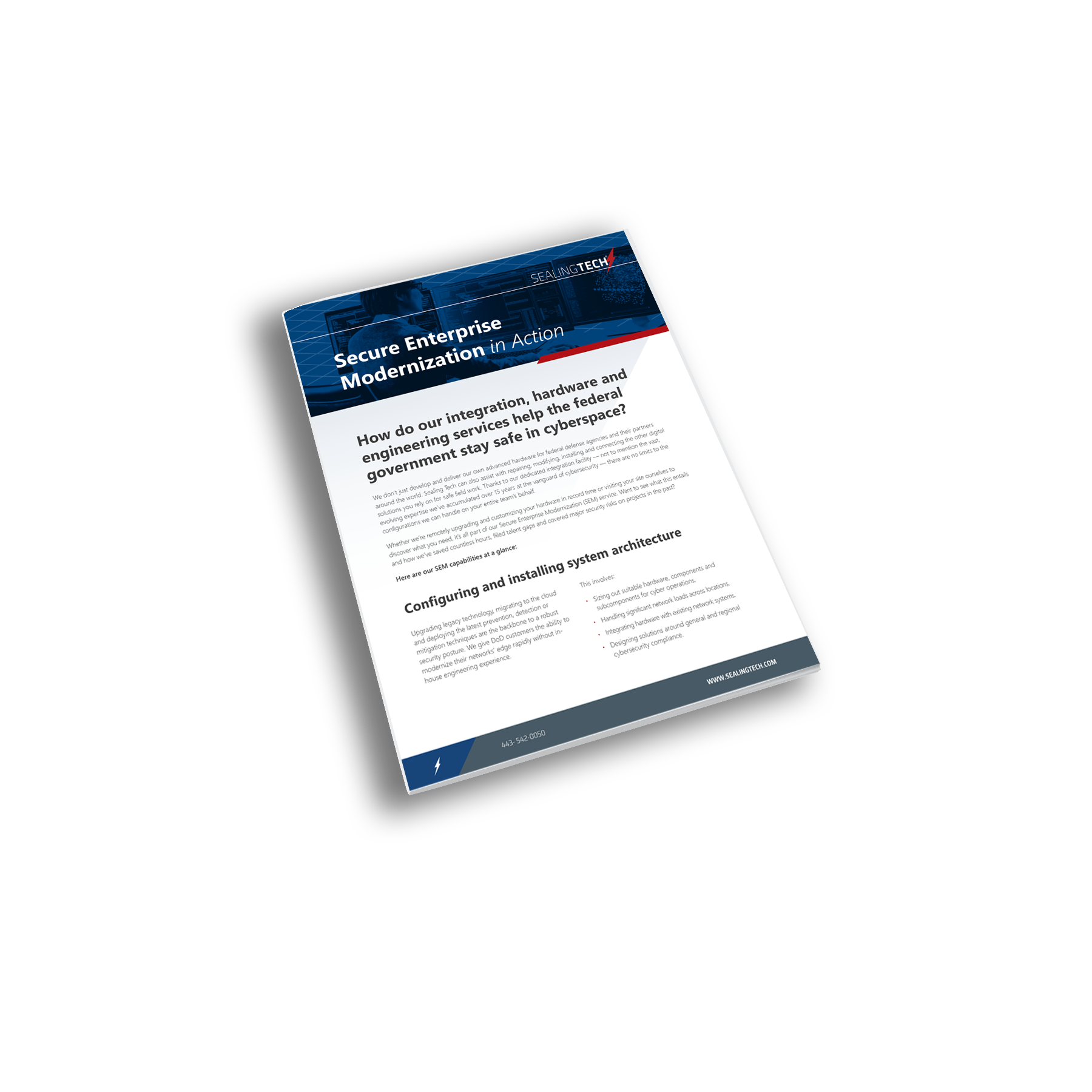 Case Study: Free Guide
Secure Enterprise Modernization in Action
How ARNG GECOS built a defense perimeter, it can trust for decades ahead.
SealingTech offered 24/7 maintenance and monitoring to ARNG GECOS as it sought to guard its new infrastructure, applications, hosts and digital programs. With that security in place, their huge modernization project got the protection it needed.
Whether we're remotely upgrading and customizing your hardware in record time or visiting your site ourselves to discover what you need, it's all part of our Secure Enterprise Modernization (SEM) service. Want to see what this entails and how we've saved countless hours, filled talent gaps and covered major security risks on projects in the past?
In this case study, you'll learn:
Our process from upgrading legacy technology, migrating to the cloud and deploying the latest prevention, detection or mitigation techniques

How SealingTech reduces the number of facilities, servers and staff required to keep systems safe and productive

Real-world examples of how we've helped DoD customers successfully modernize with confidence